After being starved of air travel for the past 17 months, we board an Air Canada jet and reclaim our joie de vivre in Montreal.
This return to travel is as much a spiritual reawakening as it is the logistics of flight, hotel, activities, sightseeing, eating and drinking.
My wife, Kerry, and I have desperately missed the experiencing of new places the pandemic prevented.
Therefore, we embrace Montreal like a savior; a French-speaking, cosmopolitan, yet historical, city of possibilities; a long-awaited lover.
We stroll for miles on the cobblestone streets of Old Montreal, pausing in the Place d'Armes to admire the imposing Notre-Dame Basilica, along Montreal's oldest street, Rue Saint-Paul, and into the Place Jacques-Cartier for lunch in Jardin Nelson's courtyard behind a centuries-old inn.
We cross the Rue de la Commune to Old Port, the former industrial heart of the city turned tourist attraction.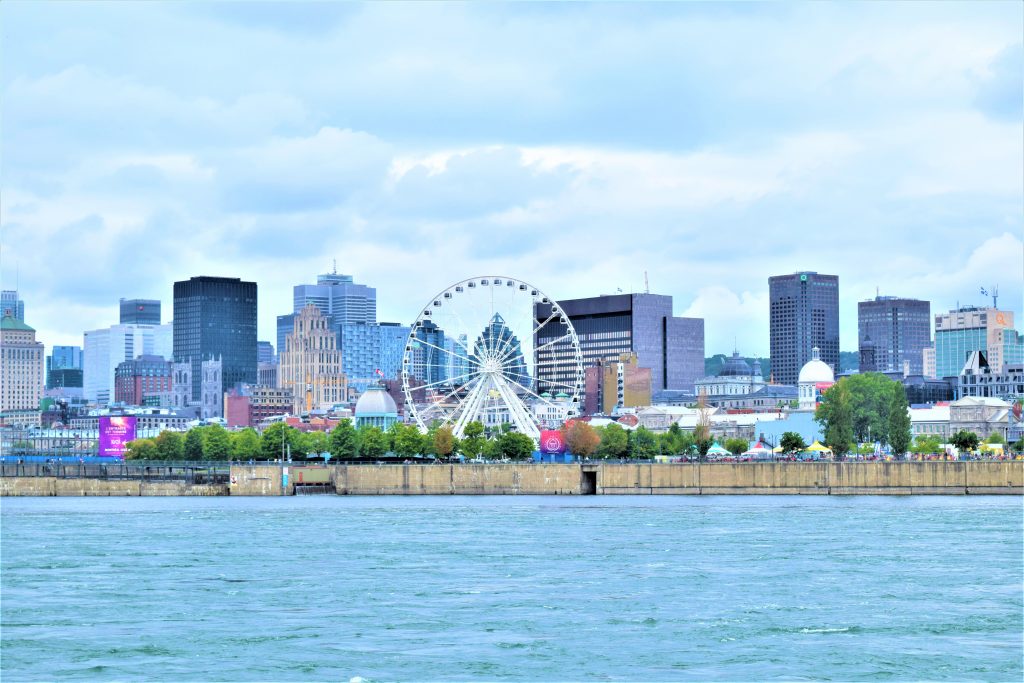 There we hop La Grande roue de Montréal, the huge Ferris wheel, for panoramic views of the city's skyline, the St. Lawrence River and Saint-Helene Island replete with landmark Biosphere dome.
MTL Zipline, Canada's longest urban zipline at 400 metres, also calls our name for an exhilarating aerial transit over the crowds and the Bonsecours Basin below.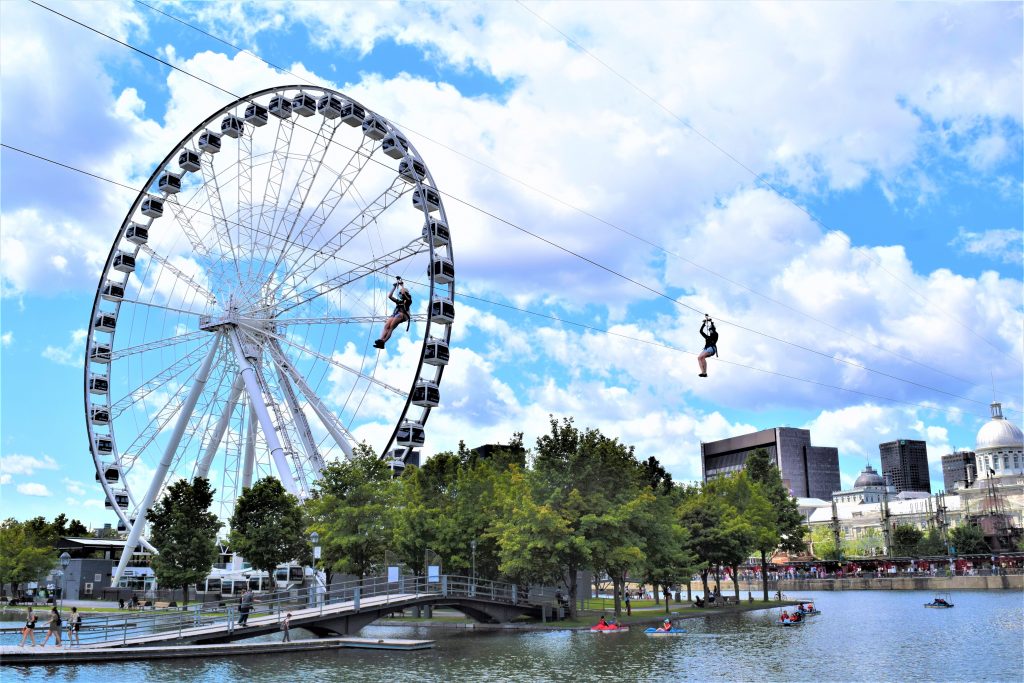 Also at Old Port, we catch La Bateau-Mouche for an afternoon cruise into the St. Lawrence, glass of sparkling wine in hand.
Yearning for yet another mode of transportation, we join guide Daniel Bromberg on Fitz & Follwell's 16-kilometre Hoods and Hidden Gems bike tour.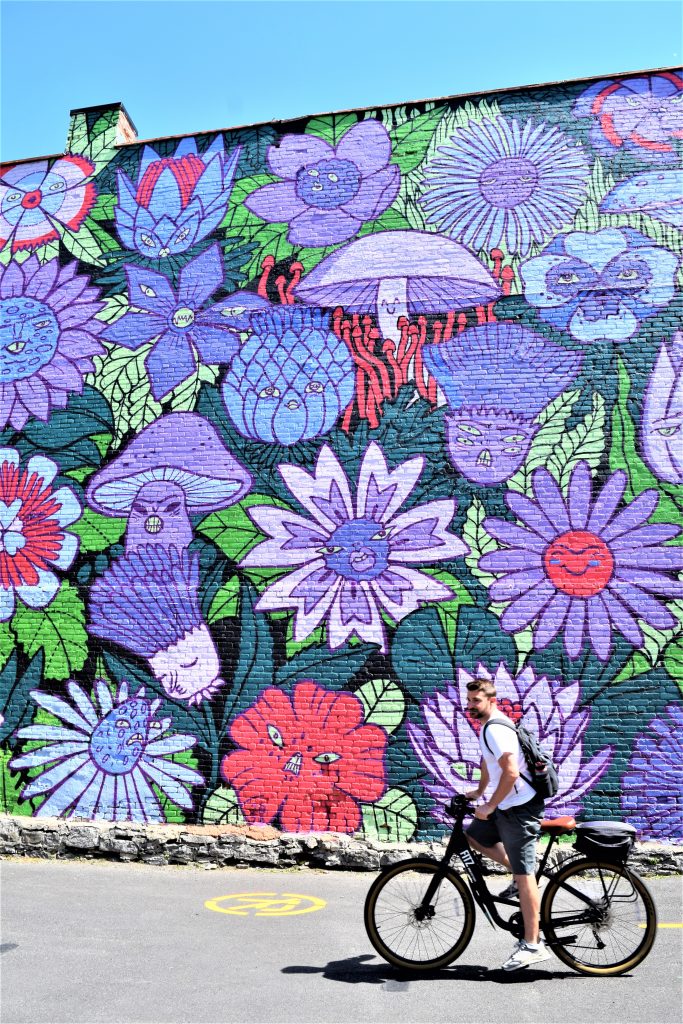 We pedal through trendy Plateau Mont-Royal; past stunning murals such as the three-storey high 'Secret Garden'; leafy Outremont; eclectic Mike Ex and Park Ex; and Little Italy; before ending up at Marche Jean-Talon, the largest outdoor market north of Mexico.
Our home away from home in Montreal is the circa-1912 Ritz-Carlton, the original landmark in the hotel chain.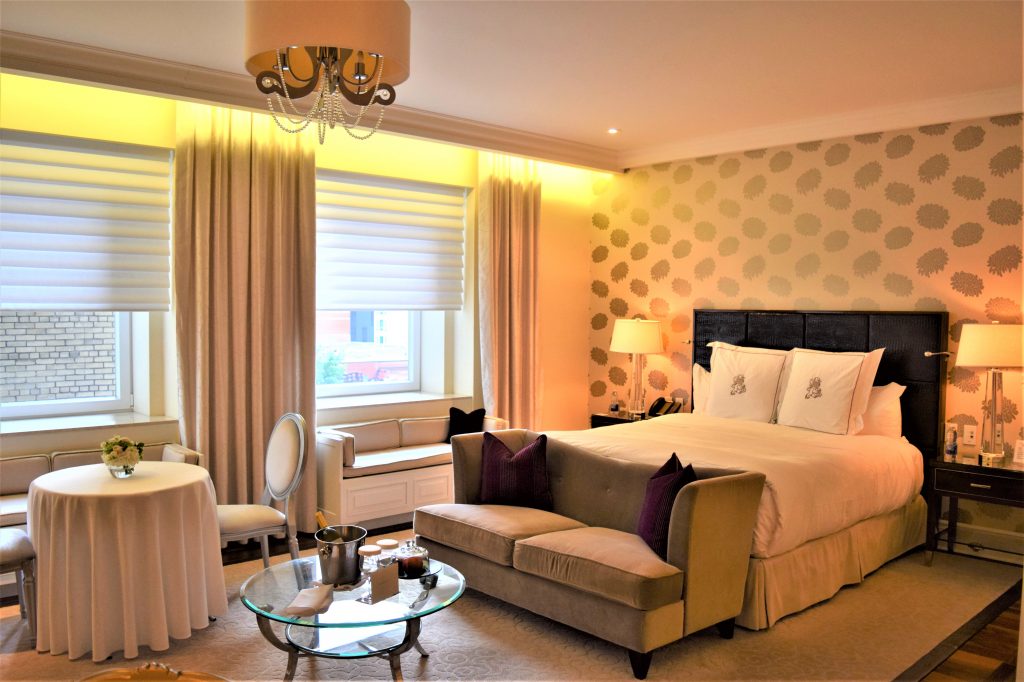 It's 11 floors of all-out luxury with sumptuous rooms and suites, rooftop pool and terrace.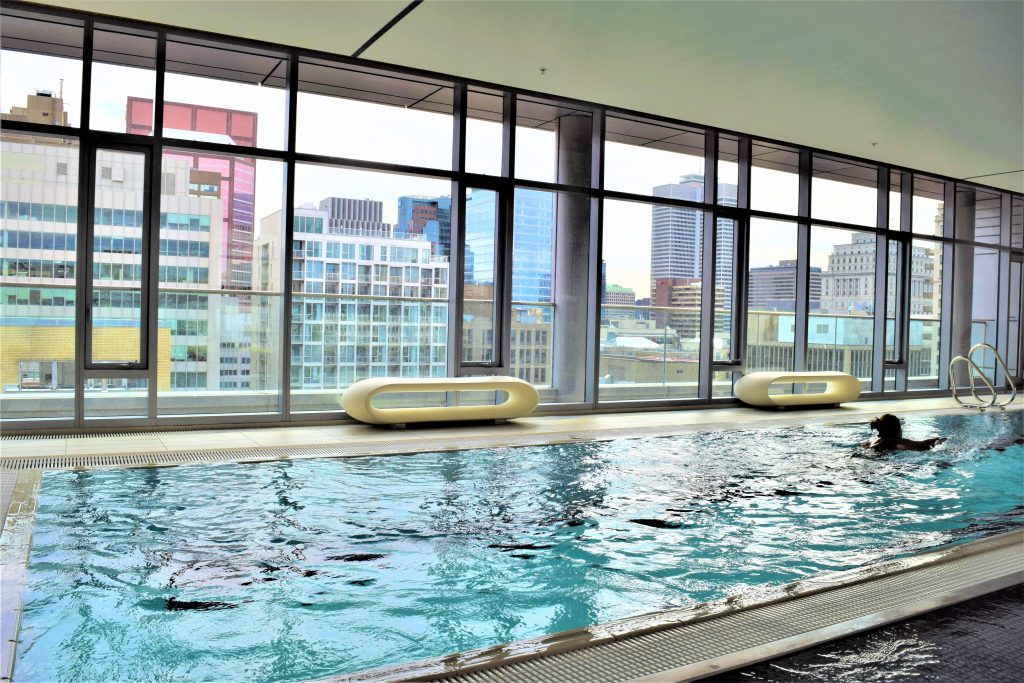 It was from the Ritz-Carlton's grand ballroom that Alexander Graham Bell made the first transcontinental telephone call in 1916 from Montreal to Vancouver.
The Ritz-Carlton is also the kind of place where you'll feel completely indulged as were Elizabeth Taylor and Richard Burton when they married the first time in the Royal Suite and the Rolling Stones, Queen Elizabeth, Barack Obama and Sophia Loren, when they stayed.
The Ritz-Carlton is also the home of Maison Boulud by celebrity chef Daniel Boulud, Montreal's finest restaurant.
Kerry and I felt like Liz and Dick dining there in the hidden garden courtyard on foie gras and halibut paired with Karim Vionnet rose.

The Ritz-Carlton is celebrating the return of Canadian travel with special Staycation rates including overnight accommodation, food and beverage credit and welcome glass of bubbly.
Air Canada flies to Montreal non-stop from an array of Canadian and international cities.