Is Hydra famous for its donkeys?
Or, are the donkeys famous because they're on Hydra?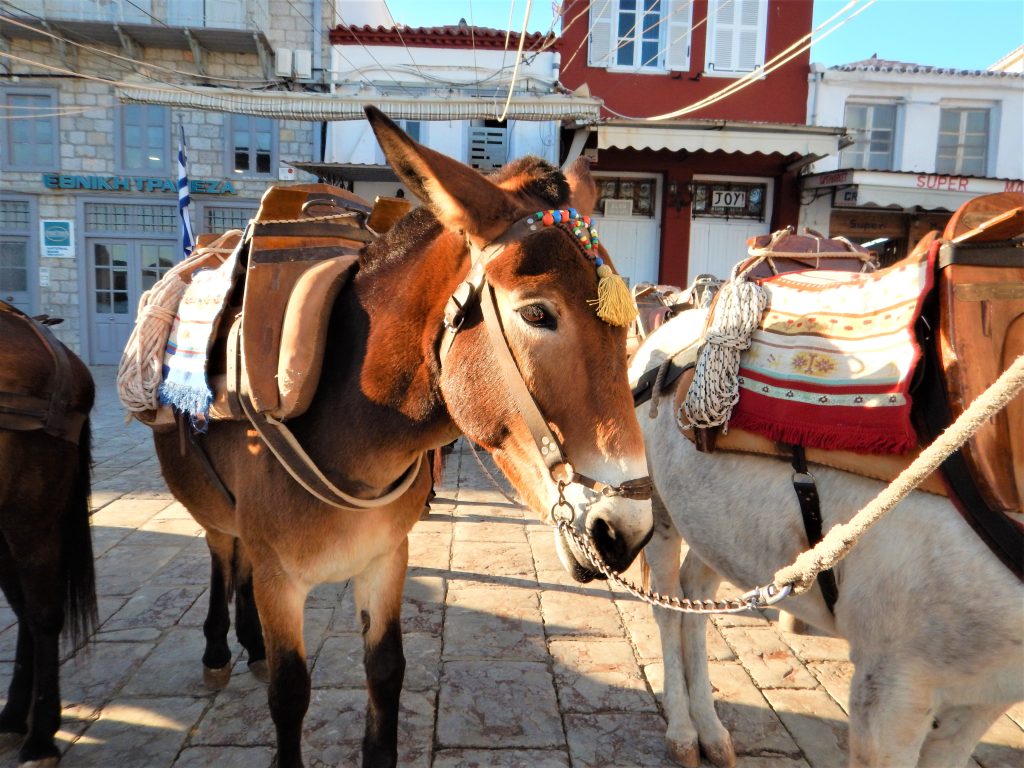 Essentially, the answer is moot, as this Greek island (pronounced: EE-dra) has notoriously never succumbed to motorized vehicles.
So, the only ways to get around this 64-square-kilometre paradise in the Aegean Sea is on your own two feet or the back of a donkey, which is actually just as likely to be a mule or a small horse.
Therefore, my wife, Kerry, and I's interactions with these beasts of burden is ubiquitous.
Arriving in Hydra from the Greek capital of Athens after two hours on the Hellenic Seaways Flying Cat 5 ferry we are wowed.
The village of Hydra surrounds the harbour like an amphitheatre with the water as its stage.
It's as if time has not touched this village of 2,000 inhabitants, which is often described as sugar cube houses hugging the hillside and spilling down to the sea.
A fleet of donkeys meets us as we get off the ferry and our suitcases are loaded onto the back of one so it can trot as we can scurry behind to the Miranda Hotel 100 metres up a cobblestone maze of alleyways.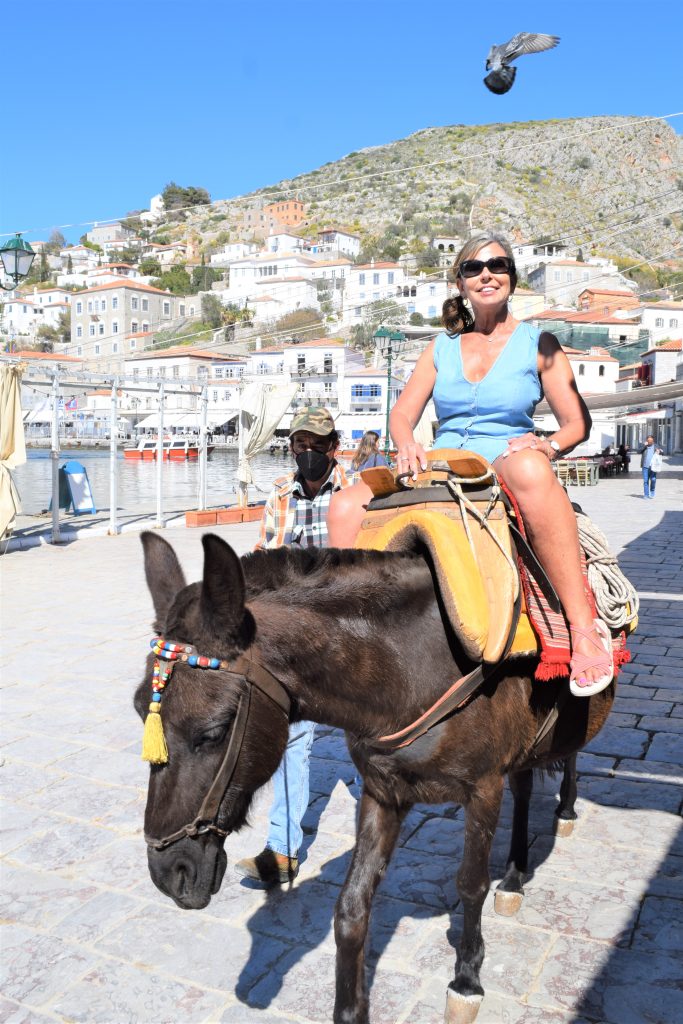 The Miranda will be our home for the next three days, an ideally-located base for exploring the island.
The circa-1810 mansion was originally built for a wealthy sea captain and was converted to a 14-room hotel in 1961 by the father of the current owner and operator, Miranda Sofianou.
Kerry and I will forever remember Hydra as the magical island where every moment is old-world romantic, every meal the most delicious, every day sunny and every night filled with stars.
Or course, we see the donkeys lined up every time we stroll the promenade in contrast to the super yachts that bob in the harbour.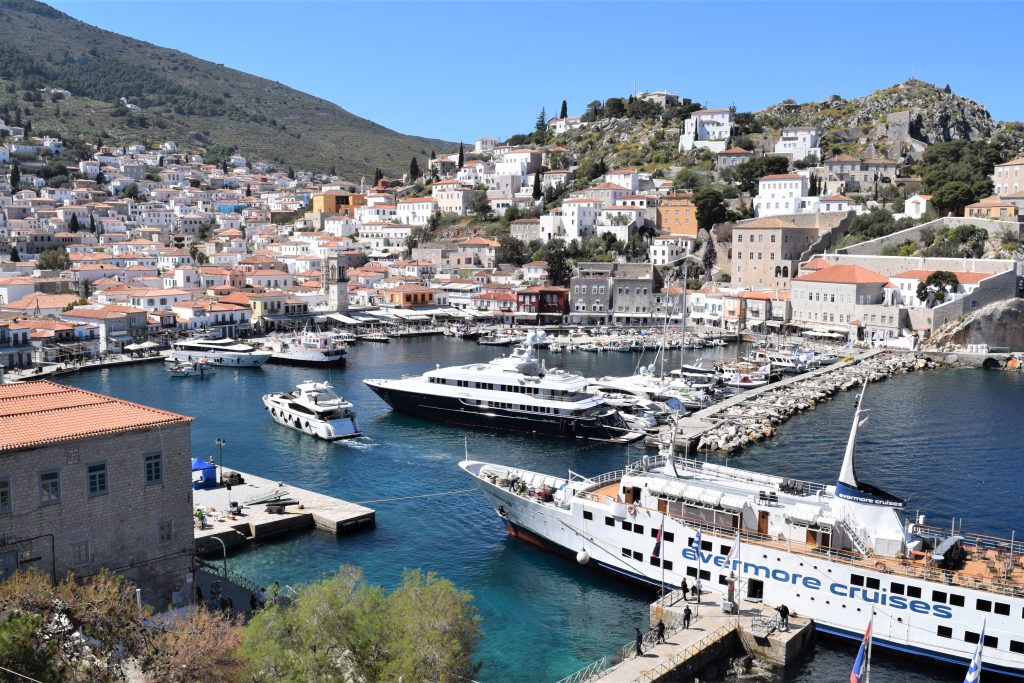 The donkeys are also there everytime we stop for lunches and dinners of souvlaki, moussaka, tzatziki, Greek salad, Greek wine and baklava at one of the restaurant patios that ring the harbour.
And after one particularly arduous hike of 11-kilometres, where we stopped to swim in the sparkling water at Avlaki Beach and have more Greek salad and Greek wine at the clifftop taverna Kodylenia's, we relent, exhausted, to ride donkeys for the last stretch back to the Miranda.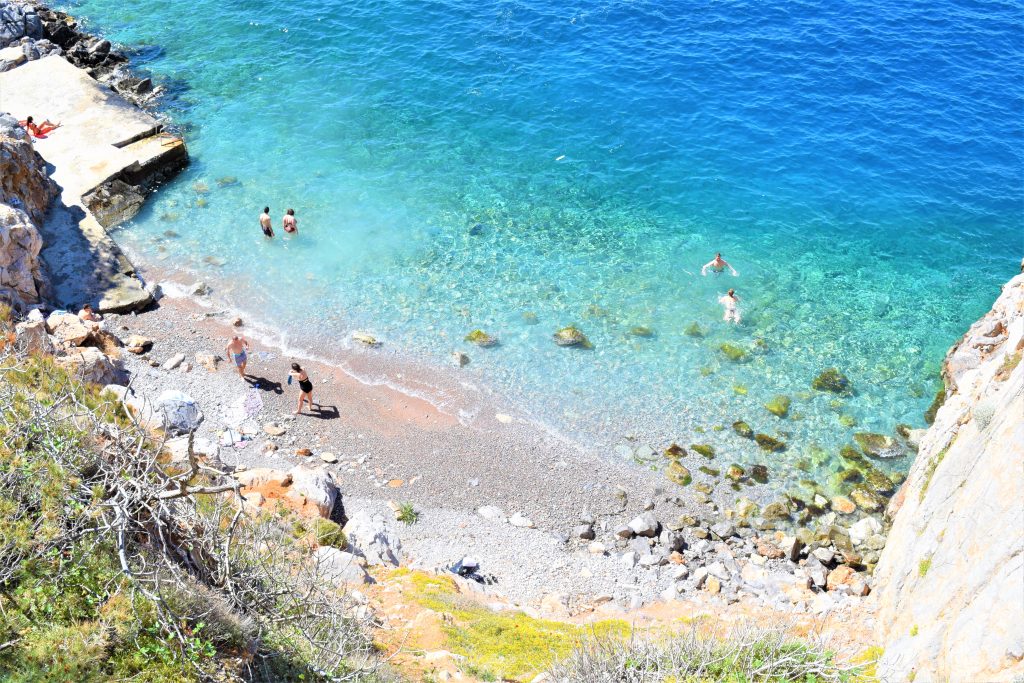 Greece, and Hydra, have amazing connections to Canada.
First of all, Montreal's Leonard Cohen was spellbound by Hydra and lived there on-and-off for seven years in the 1960s and wrote his hit song 'So Long, Marianne' there.
Second, Air Canada has reintroduced non-stop flights from Toronto and Montreal to Athens, so Greece is nine-and-a-half hours away via Dreamliner jet.
In fact, Air Canada is back in a big way after two years of pandemic, reintroducing an introducing non-stops to an array of overseas destinations, including Paris, Tel Aviv, Amsterdam, Lisbon, Vienna, Rome, Tokyo, Dublin, Zurich, Casablanca, Cairo and Algiers
Spoil yourself and upgrade to business class so you can arrive in Athens refreshed and ready to experience its greatest hits of the Acropolis and Plaka.
Stay overnight at the Athens Gate Hotel, which has a view of the spotlit Acropolis from its rooftop restaurant, before heading to the nearby Piraeus port to catch the ferry.
The ferry also glided us from Hydra to Poros in 35 minutes for a bit of island hopping and the fun of wandering its cobblestoned knot of alleyways and steps to the hilltop Clock Tower, cycling its waterfront, swimming at Love Bay and, of course, indulging in more dolmades and Boutari wine on taverna patios.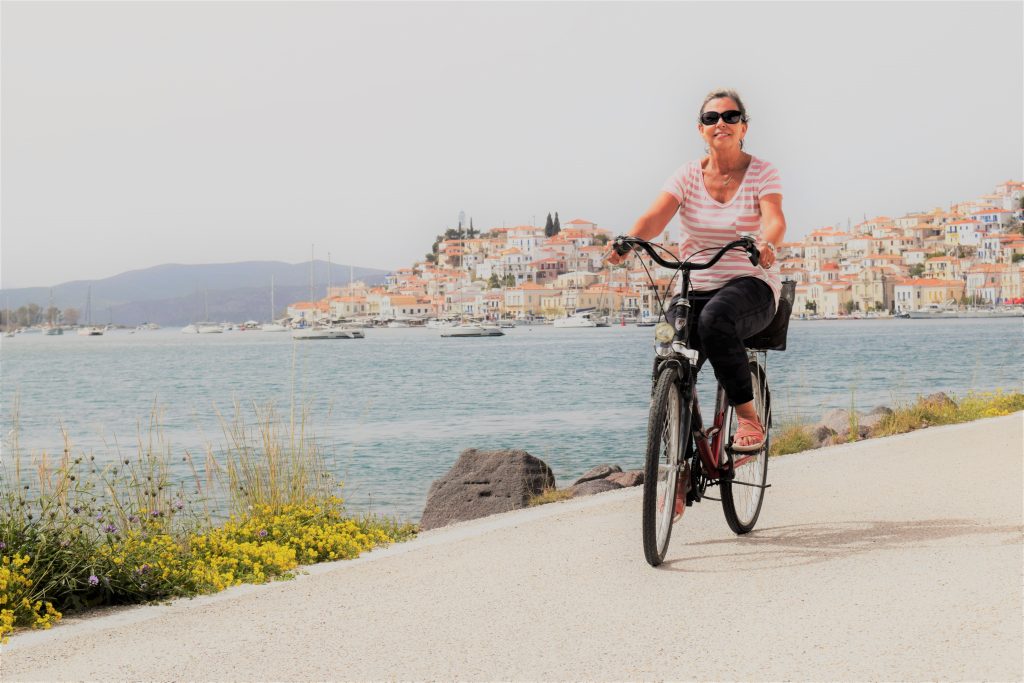 We stayed at the Manessi Hotel, right on the promenade, a neoclassical mansion converted to 13-rooms of boutique accommodation.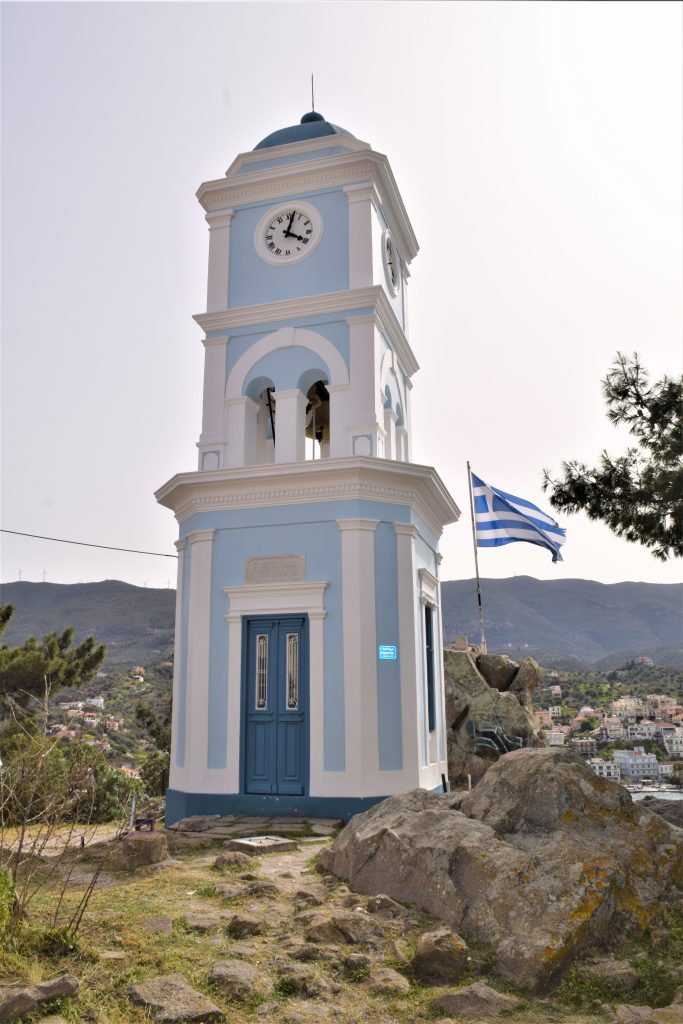 Of course, we sipped wine on the balcony of the Manessi and again mused how Greek islands constantly enchant visitors with the juxtaposition of fairytale settings in a modern world.
Ultimately, a late ferry deposits us back on the mainland for an overnight at the stylish transit hotel Piraeus Port before we taxi to the airport and back to reality in Canada.
Check out: AirCanada.ca, MirandaHotel.gr, Manessi.gr, AthensGate.gr and PortHotel.gr.