Air Canada's new flights between Vancouver and Bangkok are the only non-stop service between North America and Thailand.
Norpeo happily allows me to slather her with handful after handful of silky-smooth river mud.
And she doesn't mind when I follow her into the crystal-clear waters of the River Kwai to splash and scrub the mud off with a big kitchen broom.
Maybe she's such a trusting friend because earlier I hand fed her watermelons and bananas as she winked at me and caressed my arm with her nimble trunk.
As you may have deduced by now, Norpeo is an elephant.
Not just any elephant, but a pregnant pachyderm rescued from a life of having to give tourists rides on her back as her handler kept her in line with a hook.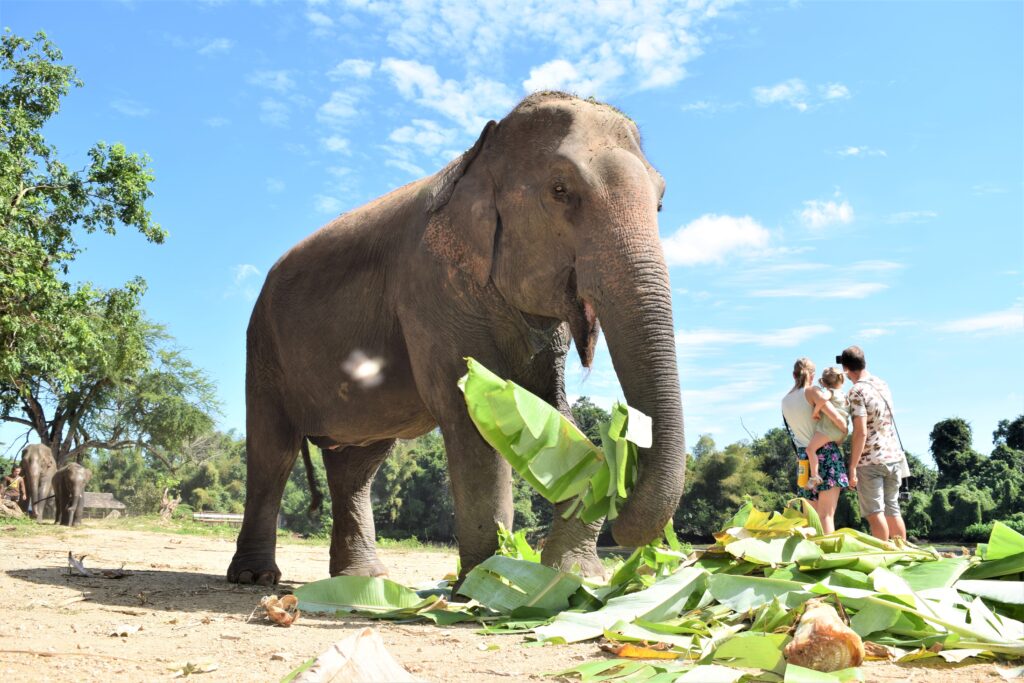 In their new lives, the rescued elephants love us being their feeding and bathing attendants, but we love it more.
We can't believe these four-ton creatures have honoured us by spending time with us in this way.
It's so much better – and more humane – than riding an elephant.
This surreal scene is playing out at ElephantsWorld in Kanchanaburi, Thailand, where my wife, Kerry, and I are visiting on a Big Country Experiences day trip from Bangkok.
When we were planning our trip to Bangkok, elephant interaction was top of the to-do list.
The elephant is the national symbol of Thailand and the gentle giants represent royalty, loyalty, strength and intelligence.
They have been used as beasts of burden for over 5,000 years and more recently became the wrong kind of attraction, performing in shows and giving tourists bucket-list rides on their backs.
ElephantsWorld offers no such degrading activities.
It's a sanctuary for rescued elephants where tourists are invited to hang out with the residents on their own turf.
So, like excited school children we arrive at ElephantsWorld at snack time to hand feed 11 elephants watermelons.
They become our new best friends until we discover they are strictly food motivated and lope off in a haphazard line when the watermelons run out.
In an effort to feed their insatiable appetites – elephants eat 10% of their body weight everyday – and get some more one-on-one with these tremendous creatures, we hop in the open back of a pick-up truck to speed to the banana plantation to hack down some trees with machetes.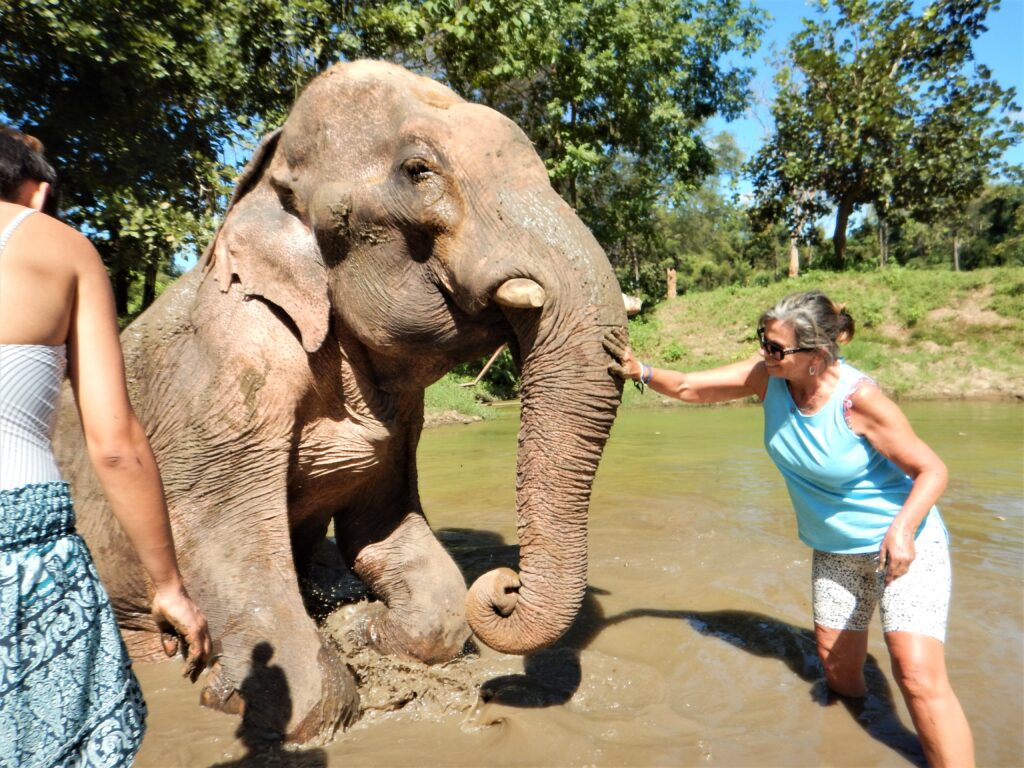 We're equal parts elated and shocked that we're allowed to ride in the back of the pick-up and weld such a weapon with nary a waiver nor instructional video.
Triumphant, we return to the elephants with lunch and again are rewarded with their attention.
It's where we reunite with Norpeo, baby elephant Saiyok and his mom and meet Tangmo.
At age 78, elderly matriarch Tangmo no longer has any teeth, so we mush up a banana and grass concoction for her to eat..
Then, it's that aforementioned after-lunch fun of mud spa and river scrubdown.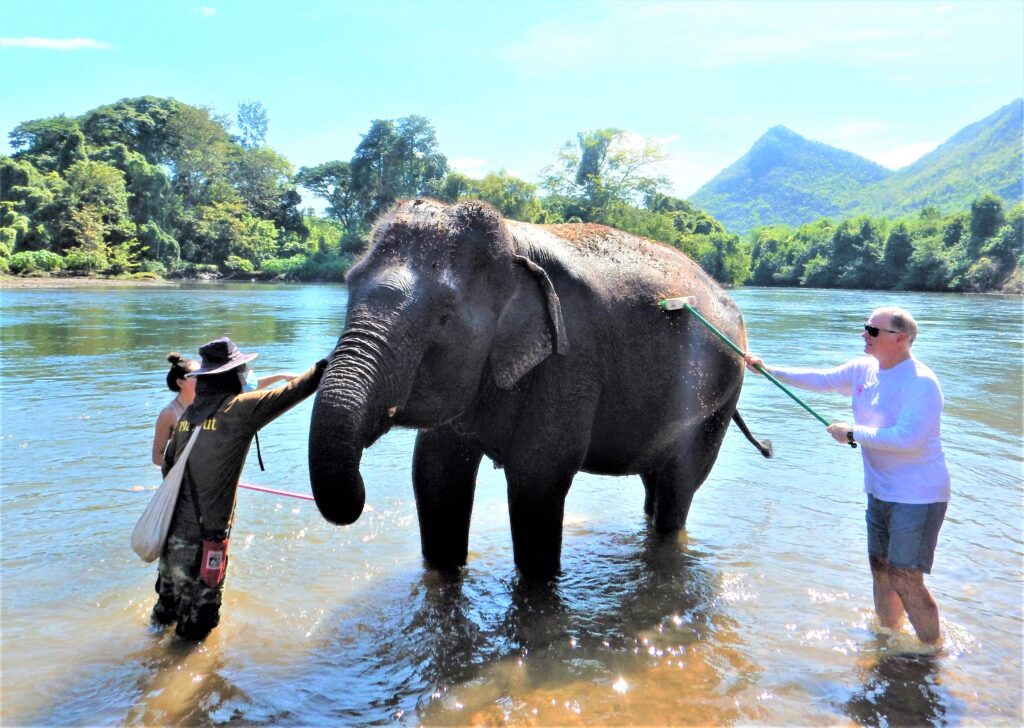 ElephantsWorld is a 150-kilometre drive northwest of Bangkok and feels like a world away from our other tourist pursuits in the go-go capital.
Air Canada has just made it easier to get to Bangkok with four flights a week from Vancouver.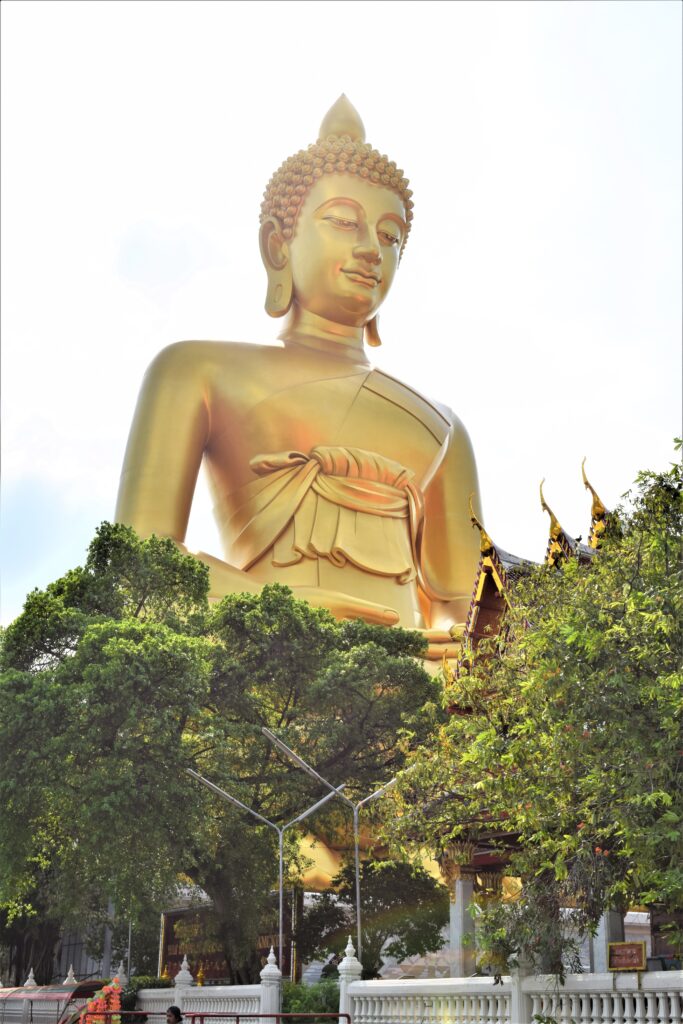 It also happens to be the only non-stop service between North America and Thailand.
Like every other Asian megatropolis Bangkok is a mind-boggling array of contrasts – for every luxury highrise hotel and office tower there are budget digs and shacks and for every ritzy restaurant and designer store there are sidewalk food stalls and street vendors.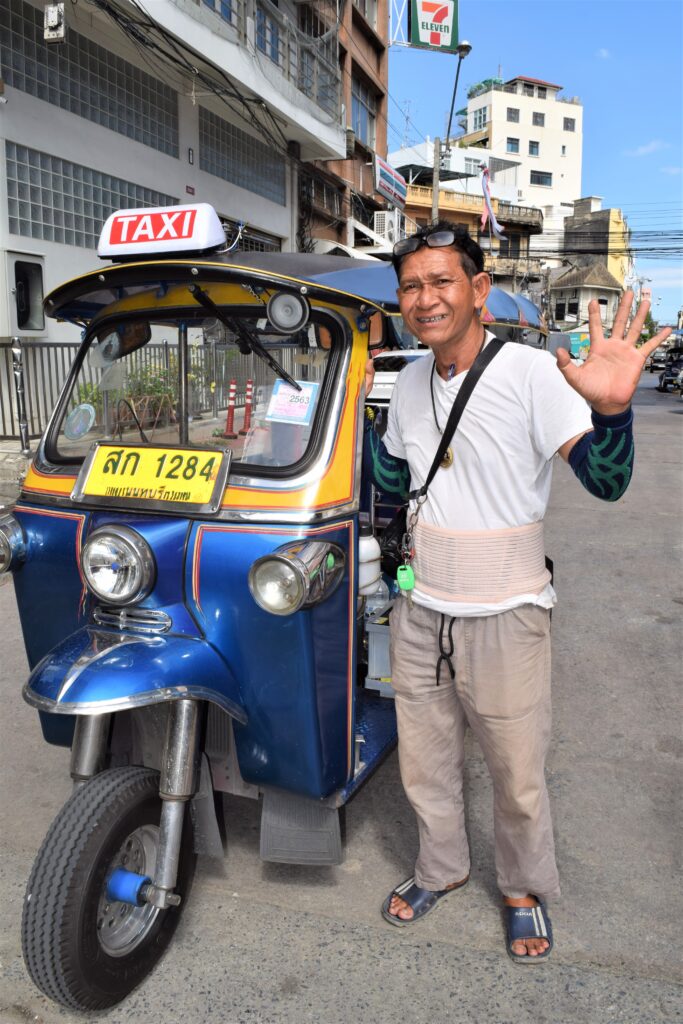 It's a fascinating, heaving mass where we seek refuge with overnights, infinity pool swims, Thai massage spa treatments and celebrity chef restaurant meals at five-star hotels Rosewood and 137 Pillars.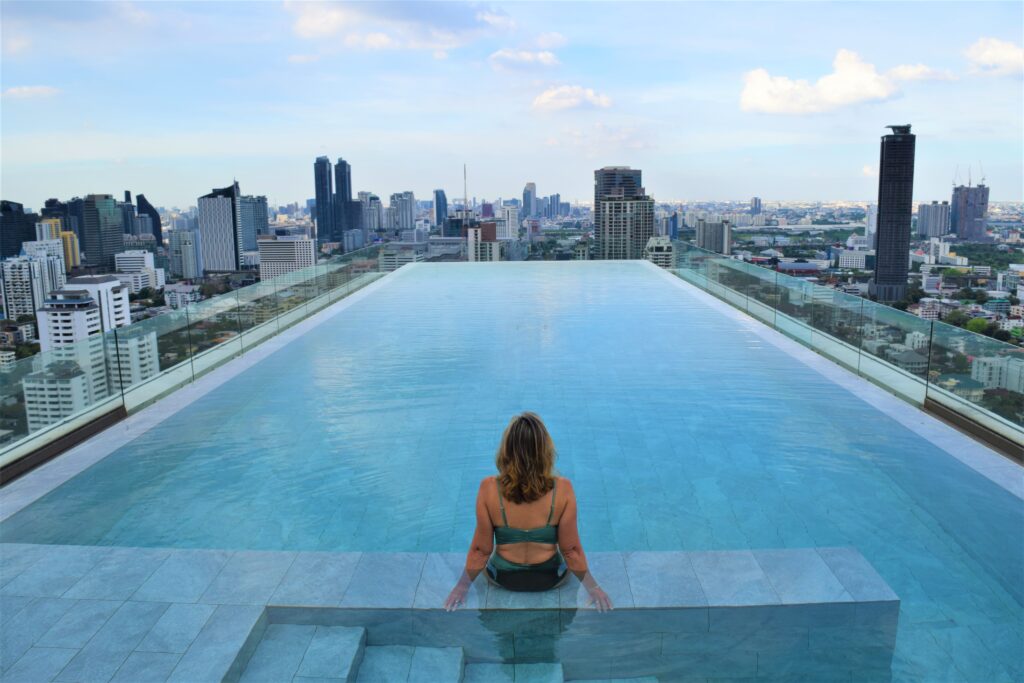 The 30-storey, glassy Rosewood is an architectural wonder with the building actually curved in the shape the wai greeting Thai people make with their hands.
It's also where we feast on traditional Peking duck prepared by chef Max Ki at the Rosewood's signature Nan-Bei restaurant.
While it's a 34-storey highrise, 137 Pillars is named after a traditional Thai house in which the importance and wealth of a property owner is measured by how many pillars the house has.
137 Pillars is where we also spend a lot of time on the rooftop in the infinity pool and at restaurant-with-a view Nimitr (try the cod in sabayon sauce).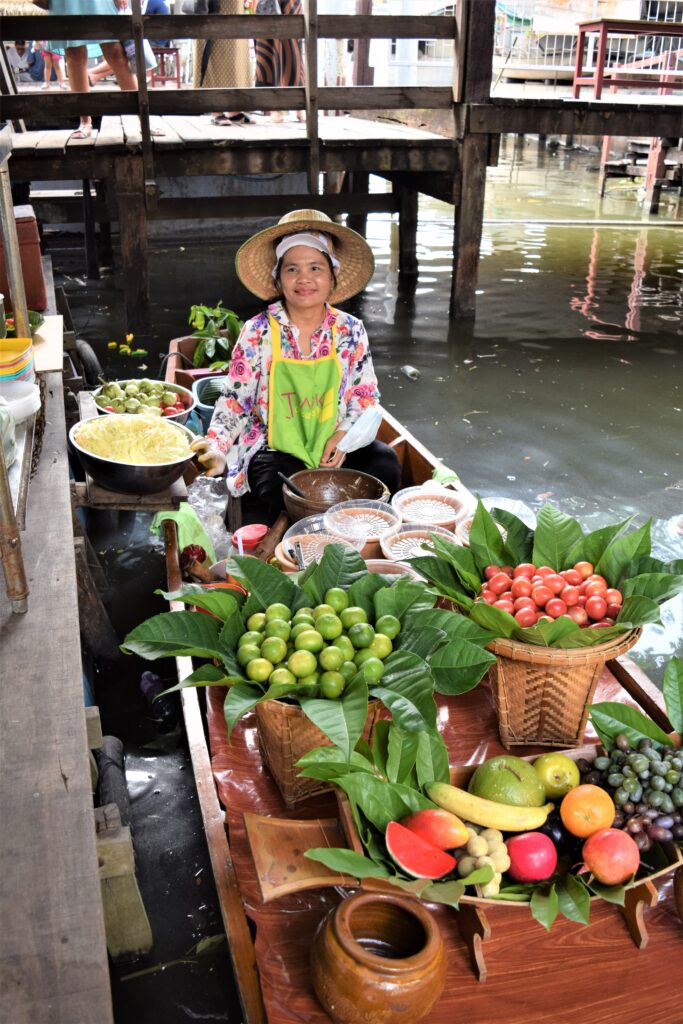 In between, our adventures in the city range from a traditional long tail boat ride to the Taling Chan floating market in a canal off the mighty (and muddy) Chao Phraya River and a tuk-tuk tour with Mr. Bund to figuring out the Skytrain mass transit and shopping at an endless supply of street markets and swanky malls.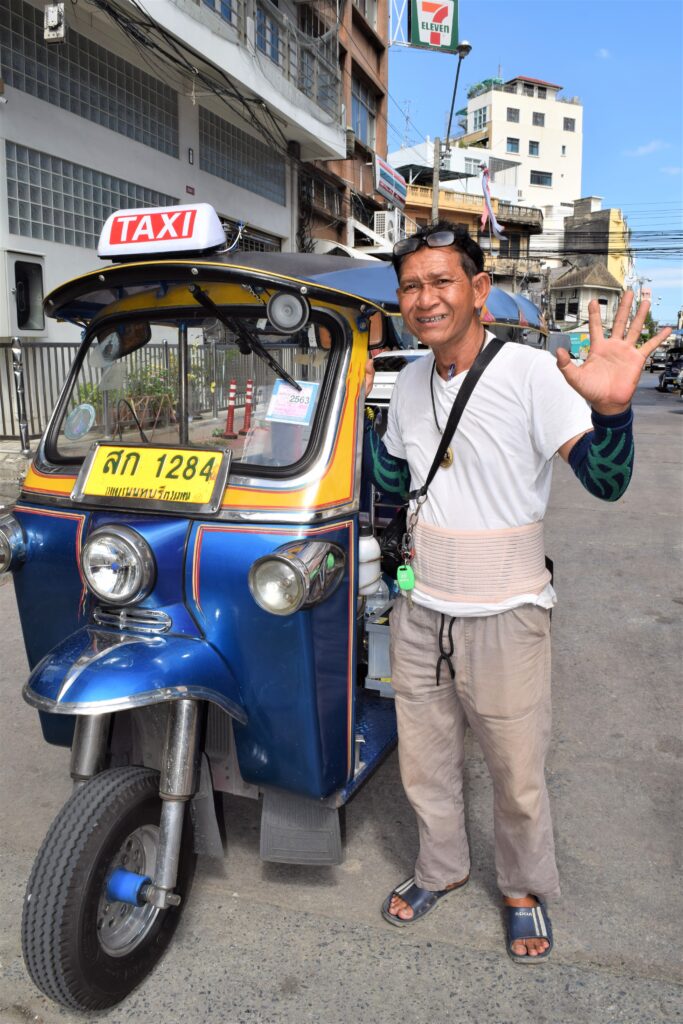 Check out ElephantsWorld.org, AirCanada.ca, RosewoodHotels.com and 137PillarsHotels.com.