The alleys are where it's at in Melbourne!  Unlike some of the seedier alleys or laneways you might find in other global cities, these ones are, in fact, not to be missed!
From the street art (definitely NOT like the graffiti you might see elsewhere!) to the coffee shops, bars and shopping, the laneways in Melbourne truly have their own personalities and create an eco-system that's masterfully woven into the Central Business District (CBD as it's known).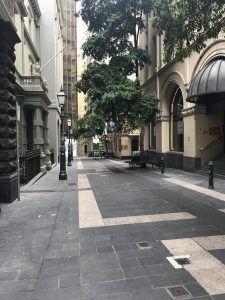 In the morning, the laneways (this one is Bank Place) are quiet and calm, but in the afternoon, they come alive with the bustle of the city.
Melbourne is home to about 4.5 million people, but it doesn't feel like a city of that size.    It's surprisingly clean, people are incredibly friendly and it has a unique personality all its own!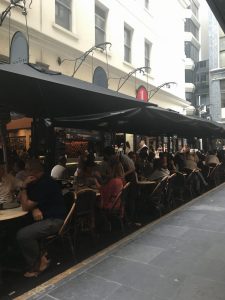 Melbourne is also home to the world's largest Greek population outside of Greece.  If you're fortunate enough to be in Melbourne in February, you might catch the Greek Street Festival on Lonsdale.  The food will tantalize,  while the music and dancing will mesmerize!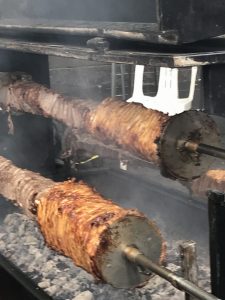 In addition to a vibrant Greek community, Melbourne is also home to nearly 200,000 members of the Italian community.  A visit to Melbourne would not be complete without a stroll along Lygon Street, the heart of the city's "Little Italy."  Wonderful food, great wine, and colorful characters are everywhere – and it's not to be missed!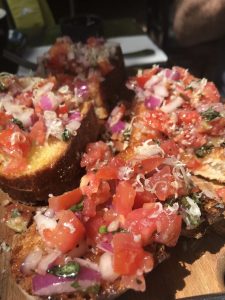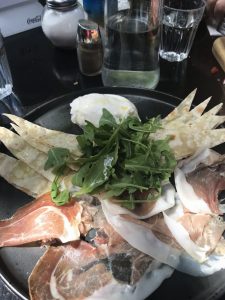 Melbourne is a foodie's dream.  The options are endless and a few iconic spots are worth the wait.  One in particular is Chin Chin.  It's a bit of a Melbourne institution now – and was probably the best meal we had while there.  There are so many delectable options on the menu that it's almost impossible to decide.  So ChinChin has made it simple.  Pop in, sit down and say 'Feed me' and they'll bring you an incredible selection of their most popular dishes.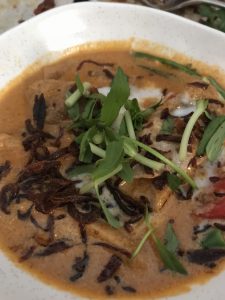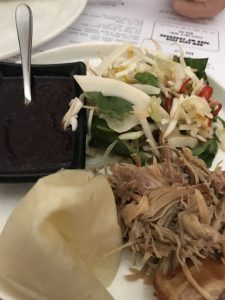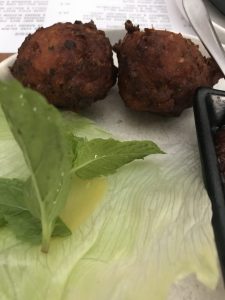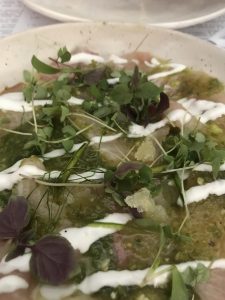 Another great reason to visit in February is Chinese New Year.  One Melburnian told us the city gets into this celebration maybe even more than Christmas!  The decorations and vibe were tremendous!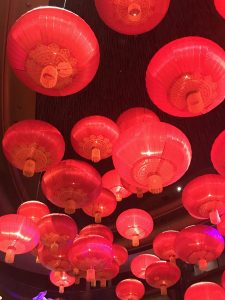 Our location on Bank Place at the Metro apartments was great.  Close to Flinders station, and near all the action of Melbourne's CBD!