By Steve MacNaull
Just south of where the Caribbean Sea collides with the Gulf of Mexico is a stunning and spiritual nexus.
It's here, a little shy of the northern tip of the Isla Blanca peninsula, that the white-sand Play Mujeres meets dual-coloured water the hue of melted green and blue gemstones.
This junction is much more than a pretty place in Mexico.
Translated from Spanish, Playa Mujeres means beach of the women and is named after the Mayan goddess of love and fertility.
All who live and visit here are considered lucky.
Me and my 15-year-old daughter, Grace, also consider ourselves lucky to be on sunny and warm Playa Mujeres for a mid-winter break from Canada's relentless cold and snow.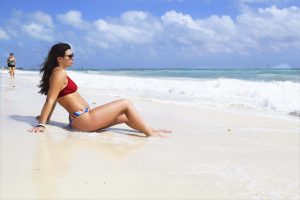 Better yet, we're also staying at the new Riu Dunamar Resort, the first five-star all-inclusive to build on the northern stretch of Playa Mujeres.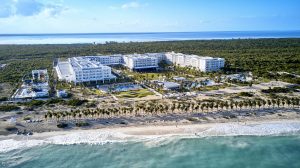 "We're the first to the party in this new resort zone," said assistant manager Matias Pons.
"It's the perfect place for us here at the edge of the dune jungle with the pristine beach and gorgeous ocean."
Grace and I continue our string of good fortune with a private snorkeling and sightseeing excursion on a speedboat coincidentally called Lucky.
While it's billed as a VIP experience, the reality is anyone with US$175 can do it for two hours.
We booked through the Scuba Caribe office at Riu Dunamar and take off from the nearby marina with Captain Julio Sacramento to Isla Mujeres (island of women) in a spray of saltwater.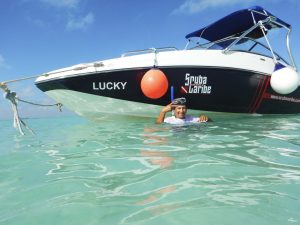 We snorkel in the fish-filled shallows surrounding the island and shed our masks to run on a sandbar before returning to the resort.
The Riu Dunamar capitalizes on the natural environs with stylish white five-story buildings filled with 740 luxury rooms and suites facing six glittering swimming pools, the palm-treed beach and Caribbean.
There are four specialty restaurants (seafood, Italian, Asian and steakhouse) and the requisite buffet with ample outdoor seating.
Bars abound, including two swim-up ones and mobile pool-side bars that come to you when you're too relaxed to walk, or swim, to the nearest permanent bar.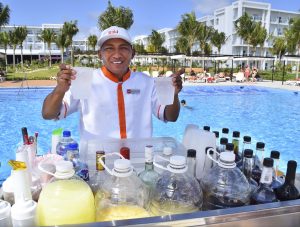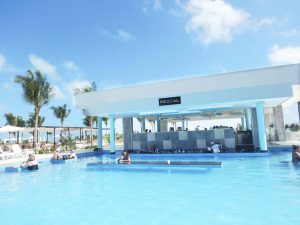 To work off the indulgence, I jog along the beach every morning.
On my first outing, I discover the Statue of Missing Flip-Flops a couple of kilometres south of the resort.
It's an upturned, multi-branched piece of driftwood festooned with the mismatched flip-flops that wash ashore.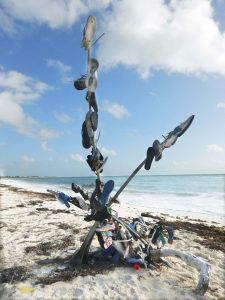 Find such forlorn footwear and add it to the tree for good luck.
I collect five such piece of beach junk to add to the statue, one for each day I'm blessed enough to spend on Playa Mujeres.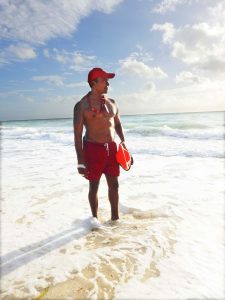 Sunwing Airlines partners with Riu Resorts and other hotel chains to offer flight and all-inclusive vacations throughout Mexico, the Caribbean and Central America.
Sunwing flies non-stop to Cancun from 30 Canadian cities.
Check out Sunwing.ca.