A.J. Williams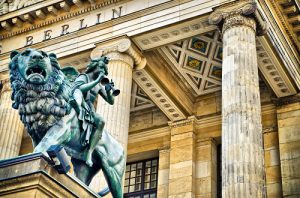 I'm not sure what I expected from my first trip to Berlin, except the inevitable 'two sides of the coin' one would imagine in a city that was divided for so long.  It's true that in Berlin, there are often 'twos':  two airports, two main train stations, two zoos, two transit systems, and the list goes on.  Heinz, our tour guide told us that when the Berlin wall came down in 1989, he actually heard about it from his mother….in Austria.  She saw it on the news, and called him at his flat in the former West Berlin immediately to see if everything was okay.  He was watching the events unfold on TV too!  For fear of being caught in the melee, he and his friends stayed home, waiting to see if it was really true.  And of course, as the world watched, it did indeed come true.  For Heinz and his friends, the world had changed, yes.  But more importantly so had their city.  As a young architect, he was immediately intrigued by the 'East Berlin' architecture and as we strolled through the former East Berlin recently with Heinz, he lit up when talking about the restorations that have been underway in the city, bringing many buildings damaged during the war back to their former glory.  The coexistence of old and new in Berlin is everywhere, and the city's duality is fascinating.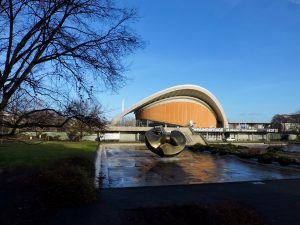 The former East Berlin area we stayed in, is now a hub for art and design.  And in Berlin, design matters!  No wonder it's a UNESCO "city of Design."  Architecture matters too, as well as philosophy and history and education.  It's hip and everything about it screams 'on trend.'
Be sure to stroll the Mitte district, stopping to visit the galleries and talking with the artisans.  It's just one of Berlin's 12 districts the locals refer to as their 'Kiez' which literally means neighbourhood, but truly means the place they 'feel', that's 'in their soul'.  It's where they have their flat, their friends, their local pub, the market.  The essentials.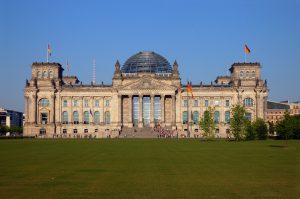 We enjoyed walking around the main shopping area, the Friedrichstrasse, and sightseeing along the Unter den Linden.  Along the way, we stopped (okay maybe more than once) at the Einstein Café, to have some of the best coffee around and of course, some strudel.  The schnitzel for lunch was divine too!   Energized, it was then on to the incredible shopping in Berlin.  Let's just say, much to my husband's dismay, I had to buy another suitcase.  Fortunately, we were in KaDeWe, a store like no other, and they just happen to sell luggage.  In fact, they sell almost everything.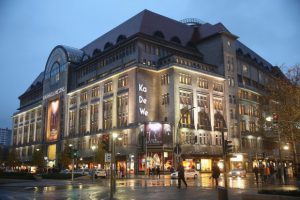 It's Europe's largest department store, and is truly a nirvana for shopaholics.  Beautiful clothes, shoes, jewellery and even an entire floor of gastronomie!  And I'm talking thousands of kinds of sausage, every kind of gourmet food item and amongst all that, a champagne bar, a wine tasting bar, several restaurants, and much more.  It's the place to see & be seen in Berlin.   It's a foodie's dream!
This city truly has everything you could want, and an unmistakable optimism.  You just feel here that something big is happening, that this place is full of  open, diverse smart people who are inventing, creating, learning, and celebrating.  You just want to stay longer when you're here – to soak in the potential and possibilities the city oozes.   High tech start-ups, pharmaceuticals, fashion and even street food vendors live together in this city, giving it an incredible blend of smart, savvy, hip, food-loving (and beer loving) residents.
We stayed at the lovely Hotel Honigmond.  Situated in a hip and vibrant neighborhood, this historic hotel features wonderful old, charming décor and a fantastic restaurant.   The Hop on Hop off bus is a great way to see Berlin, hitting the most famous of the city's sights, like Checkpoint Charlie, the television tower, the Brandenburg Gate,  Berlin's most beautiful square, Gendarmenmarkt, the Berlin Wall, Potsdamer Platz and so much more.  I recommend doing this bus tour on your first day in Berlin to get your bearings.
You can do a 'QuickTripTo' ™ Berlin in under a week, but you'll be planning your next visit almost before you board your plane to come home.  Lots of great cities in the world have a 'vibe'.  Look in the dictionary under 'vibe', and there should be a picture of Berlin.   If you haven't been to this amazing city, don't wait any longer – be sure to visit soon and find your 'Kiez'.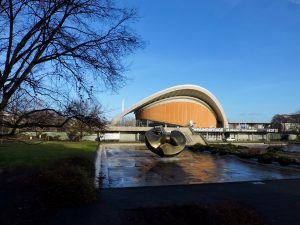 If you go: