A little tipsy and a lot happy, we return to the most luxurious cruise ship ever built.
By Steve MacNaull
My wife and I have just spent a decadent Monday in glamorous Saint Tropez wandering, swimming in the Mediterranean and drinking quintessential Provencal rose.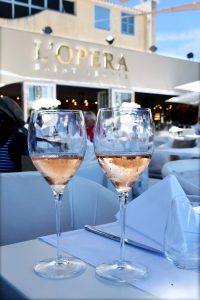 Saint Tropez is one of the Med-cool ports of call for the new Regent Seven Seas Explorer cruise ship, which is making the bold declaration of best in the world.
More on the spacious, lavishly-appointed and service-drenched Explorer later.
But first, an account of how one wiles away the day in Saint Tropez, the South of France playground of the rich and famous.
Excited about the city's status as the super-yacht destination festooned with the international jetset, winding cobblestone streets, designer shops, chic restaurants and beaches, my wife and I decide to do nothing more than wander and soak in the atmosphere.
We amble the narrow streets of old town, window shopping Gucci, Chanel and Prada.
While not Dolce & Gabbana, I do score a very Cote d'Azur turquoise shirt.
My wife says it's so my colour.
We refuel with coffee at a marina-side cafe and get directions to the Plage des Graniers.
In 10 minutes we're on the beach, the sea is glittering and women are taking their bikini tops off.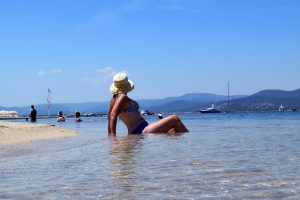 My wife decides to follow suit and we unabashedly swim in the Med, sunbathe and ultimately seek shade for a nap.
Awakened by hunger pains, it's off for lunch at L'Opera, one of those chic restos we eyed earlier.
It's all white-leather furniture and white tablecloths even on the palm-treed terrace, the perfect foil to the adjacent Med's blue..
We dine on salad Nicoise and sip chilled rose, feeling very cosmopolitan the whole while.
There will also be stops in another South of France gem, Toulon, the Italian island of Sardinia, Barcelona and, finally, the principality of Monaco.
We seek out Mediterranean adventures in each, knowing every evening we'll return to the most luxurious cruise ship ever built.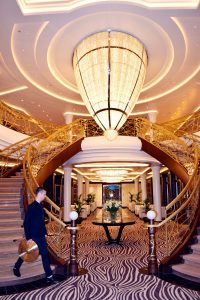 "The Regent brand stands for luxury," simply states Frank Del Rio, the CEO of Regent's parent company, Norwegian Cruise Line Holdings.
"So when we set out to build a new cruise ship, it had to be the most luxurious ever."
The $10,000-a-night, 4,400-square-foot Regent Suite is a testament to that with a $150,000 Savoir bed, $250,000 Steinway piano, its own spa, endless marble and wrap-around decks.
On the high seas, space is the ultimate luxury.
Thus, the Explorer is a substantial 735 feet long and 14 decks high.
Yet, inside just 750 passengers enjoy its all-suite, all-balcony, all-inclusive offerings.
The benchmark concierge suite we stayed in measures a generous 460-square-feet and has a balcony over 100-square-feet, roomy enough for a dining table for two and a lounger.
The Elite Slumber king-size bed inside faces the balcony and the sea view beyond, making the space look and feel even more expansive.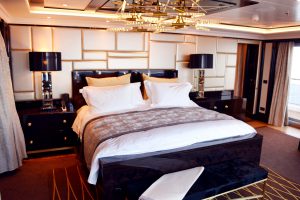 The bathroom doesn't look or feel at all like a stateroom bathroom.
The black-and-white marble shower and full-size tub are separate and the vanity features double sinks.
There's even a walk-in closet.
The art-rich public spaces also up the luxury cruise ante.
We drink champagne and eat Caspian caviar at both breakfast in the Compass Rose main dining room and at the captain's reception in deck 11's Observation Lounge.
Dinners in the specialty restaurants Pacific Rim, Chartreuse,  Prime 7 run the gamut from foie gras and lobster curry to Dover sole in lemon cream and the perfect filet mignon.
Flawless service is also a cornerstone of luxury.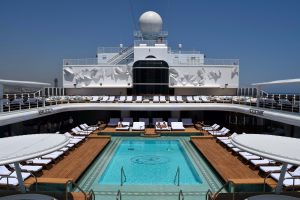 With 552 friendly and well-trained crew taking care of 750 passengers, Regent has created the highest crew-to-guest ratio in the cruise industry.
The starting price of $7,200 per person for a week in the Mediterranean may have some initial sticker shock.
However, when you consider it's all-inclusive from the business-class flights to and from Europe (we flew with Air Canada into Barcelona and out of Frankfurt via Nice), spacious stateroom, all excursions, dining and drinks it provides incredible value, according to Del Rio.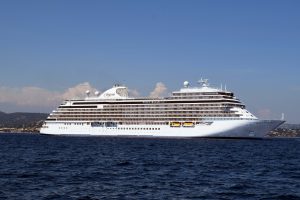 Check out RSSC.com.