Have your pink moment
Ojai is close to Los Angeles, but a world away with its laid-back vibe and spiritual aura
Veronica Cole punctuates the end of her short monologue with a "woo woo" chant and smile.
Cole, from the visitors bureau at Ojai, California, has just finished explaining to my wife and I what makes this hippie haven 20 kilometres inland from the Central Coast of the state a "spiritual vortex" and "magnetic pull for positive energy."
Of course, we're enjoying this esoteric discussion at a main street gas-station-turned-coffeehouse that only serves organic pastries and fair-trade java.
Seems the Native American Chumash tribe discovered the 15-kilometre-long Ojai Valley hundreds of years ago as a sacred site.
The wellness brigade has continued since, from the stagecoach days when wealthy Angelenos made the trek to the modern day search for a funky destination that has good hotels, spas and restaurants.
Most valleys run north-south, but Ojai's east-west, creating a confluence of good stuff.
Too young to be hippies from the '60s and too old to be today's hipsters, my wife and I fall into Ojai's other perfect demographic, baby boomers looking for a laid-back vibe with plenty of relaxation, stunning scenery and good eats and drinks.
So the itinerary is mapped out.
Shopping at main street's boutiques, check out Ojai Olive Oil, lunch at a restaurant serving local fare and wines, wine tasting, a short hike to have our "pink moment" at sunset on Meditation Mount and dinner at another resto that also excels at local fare and wine.
A picturesque three-kilometre drive up the mountain we're surrounded by olive groves and met by Alice Asquith, who founded Ojai Olilve Oil with her late husband, Ronald, 15 years ago as a retirement project.
We sniff and taste various oils and balsamic vinegars and buy our favourites.
The oil-and-vinegar theme continues at lunch at Osteria Monte Grappa, where we dip fresh bread in the marriage-made-in-culinary heaven before ordering the signature braised-rabbit pasta dish, with a glass of white from Ojai Vineyard.
Finding out Ojai Vineyard's elegant new tasting room is just two blocks away, he hoof it over there for more sipping.
The chardonnay aged in neutral oak and the Kick On Ranch pinot noir are the stand outs.
A visit to Ojai isn't complete without the short hike up to Meditation Mount to catch sunset.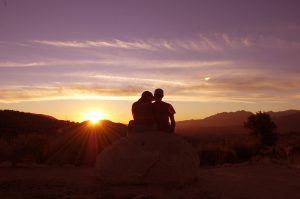 The "pink moment" is achieved when the sun dips behind the mountain and casts a light red glow over you and the mountains opposite.
In keeping with the new-age mantra of Ojai and Meditation Mount, there's also an International Garden of Peace and Meditation Centre for getting in touch with yourself and the universe.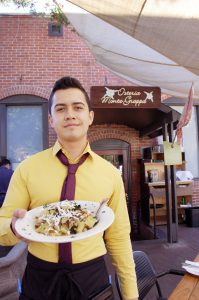 Hungry, we skip such altruistic pursuits and head to Azu for a dinner of scallops and wines from Ojai's newest vineyard, Alisal.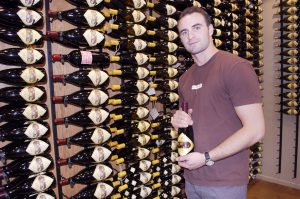 Ojai is a one-and-a-half hour drive northeast from Los Angeles International Airport (LAX).
Check out OjaiVisitors.com.