By Steve MacNaull
It's called a scramble.
And the savvy Tokyo urbanite has made a science of it, especially at Shibuya—Japan's busiest intersection.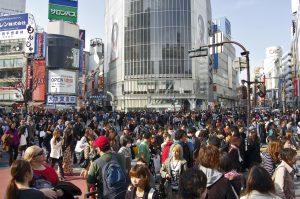 An astounding 2,000 pedestrians cross on each 40-second green light at the intersection on Saturday afternoons scramble-style.
That means motorized traffic stops in all directions giving people the free-for-all options of crossing in either direction straight across or making the wide kitty-corner dash right through the middle.
On our holiday in Tokyo, my wife and I and our two kids deliberately time our arrival at Shibuya smack dab in the middle of Saturday afternoon to scramble at its zenith.
The size of the crowd and the vast intersection surrounded by skyscrapers, giant outdoor video screens, electronic billboards and concentration of neon doesn't disappoint.
At first we stand back at the northeast corner of the intersection to gawk in amazement at the sea of humanity with nary a square inch of pavement visible under the blanket of feet, legs, arms, heads, shopping bags and luggage.
After formulating a strategy we strike out at the next green light.
Considering the mass of people going in all directions, the scramble takes on a poetry of motion with the crowd weaving together effortlessly and then unravelling again as everyone goes their own way.
We bolt again on the next green light to the opposite corner so we can do the big kitty-corner crossing and end up right back where we started from.
While our scrambling was for sport, Shibuya has become the busiest intersection in Japan for practical reasons.
It sits at the confluence of Shibuya Station—a big combined train, subway and bus hub—and a popular shopping, restaurant and entertainment zone that draws crowds of scramble proportions.
As our presence testifies, Shibuya is also a tourist attraction made more famous by the Academy Award-winning movie Lost in Translation in which Bill Murray's character stands bewildered at the scramble.
My family's overwhelming lasting impression of Japan's megatropolis capital is the crowds and its sheer size.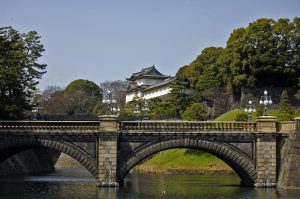 It's an impression that's only reinforced after also visiting the massive Tsukiji Fish Market (in an area the size of six baseball stadiums); a ride up the 333-metre Tokyo Tower; fighting crowds in the Ginza and Harakuju shopping districts; and visiting Ueno Zoo on a Sunday afternoon.
However, it was all contrasted nicely with tranquil moments at the Imperial Palace, Meiji Shrine, a traditional tea ceremony, family dinners of tempura, a public bath amusement park and Mount Fuji.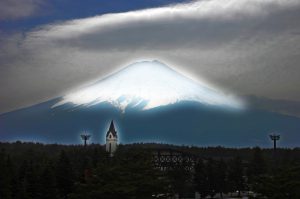 Mount Fuji—Japan's tallest peak at 3,776 metres—is 120 kilometres southwest of Tokyo, so we booked a full-day excursion.
The trip out is on bus where the main objective of the international mix of passengers is to 'ooh' and 'ahh' whenever the perfect volcanic cone of the mountain comes into view.
Fuji has become Japan's most famous symbol for good reason.
It stands alone, not in a range of mountains, so it has a singular and stately presence.
The landmark is considered holy—especially when the sun shines—and as such two Shinto shrines have been built there and most Japanese (and many international tourists) strive to climb to the top.
But today's weather is murky, cold and winds, so my family doesn't get the whole holy thing and certainly doesn't want to climb to the top—preferring instead to hop off the bus at the 2,020 metre rest stop for a quick look and to snap a few pictures.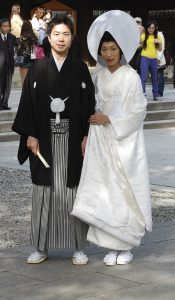 In fact, the return to Tokyo by Japan's famed bullet train—which tops out at 300 kilometres an hour—provided more thrills.
Back in Tokyo we get swept along with more crowds in the famous Harakuji shopping district and see many a Harakuji girls, those hipster Japanese youngsters made famous in the Gwen Stefani song of the same name.
We also enjoy the ceremony at Reisenkai Tea House, although it is so traditional the resulting drink doesn't even resemble tea, but a frothy, chunky green soup.