On a recent trip to Italy, I decided to see if all the hype I've read about Allbirds shoes was really accurate.
If you're not familiar with the brand, they're all over social media feeds and in travel blogs/magazines.  They say they're the world's most comfortable shoes, made from merino wool, better for the planet, washable and renewable.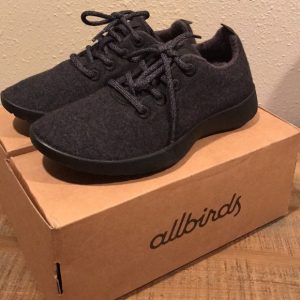 They also say you can wear them barefoot, which peaked my curiosity, as the thought of wearing these for hours and hours of walking around Italy with no socks made me a little suspicious.
What can I say.  They actually DO live up to the accolades.  I wore these things for at least 8 hours a day, on the cobblestoned streets of Rome, Arezzo, Florence and Siena and they did not disappoint.  I actually prefer wearing them barefoot (go figure) and thanks to the magic of merino wool, they don't stink!  you can rinse them out and they'll be dry quickly, and if you want to get a spare set of insoles (I recommend this), you can switch them out so one is always clean & ready to go.
The sole is quite smooth, save for a few ridges, so I wouldn't recommend them on very wet or slippery terrain.
I've only tried the wool sneakers, but will endeavor to test the 'tree' runners next.  They're made from eucalyptus tree fiber, so I'm very curious to see how they stand up to all of our walking (next stop:  Greece!)
Bottom line:  I'd highly recommend the allbirds wool runners for your 'go-to' travel shoe.  They're lightweight, comfortable, come in lots of great colors and styles (lace-ups or slip-ons).
AJ